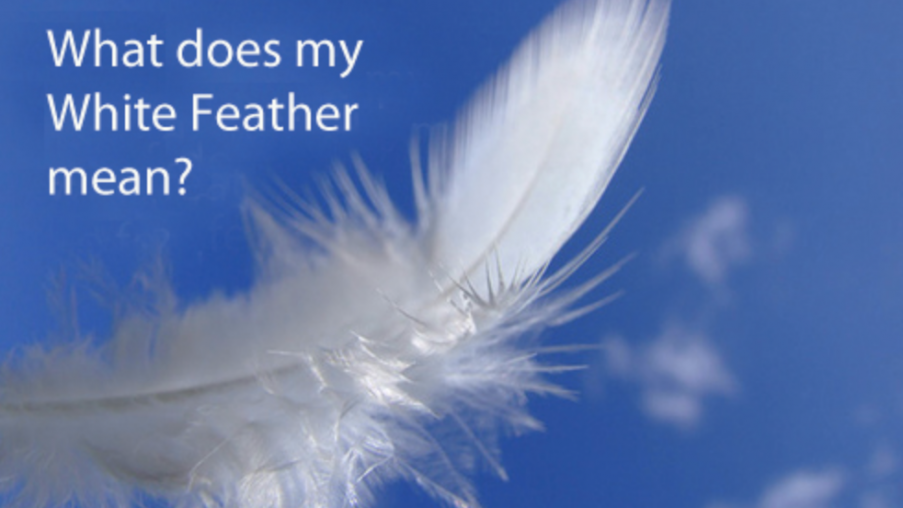 Step into Mediumship One Day Workshop
My father's funeral was on a cold January day in North Wales. As we left the crematorium and stood in huddled groups in silence a white feather landed on my shoe. To me this was a sure sign that my Dad was present in spirit with us all. For me this signified all was well with him. I am sure you have had similar connections with your loved ones too. Some people hear favourite music, others notice roses appearing in odd places, often people who have lost sons that loved the sea will comment on dolphins appearing on still quiet water as they reflect about their lost son. Many people love to associate with family members who have passed over. So many of my clients wish to have that one last contact or just to know all is well. 
We all know that deaf people can't hear and use sign language and lip reading to communicate. The spirits have no voice they use the connections with mediums through the invisible world to communicate. The method is almost like impressions into the mental mind of the medium and visual images. Therefore for spirit family members to communicate with us there needs to be a medium present. 
Through my work as both a psychic and a medium I have introduced many people to the world of spirit. At special times of the year I offer a one day workshop to interested clients that are keen to understand this concept. 
In June I am presenting   " Step into Mediumship with Pam Bradbury."
A one day workshop to assist you in experiencing my methods of connecting with the spirit world. 
Saturday 25th June from 10 am to 3pm. 
I will explain how to communicate with this invisible world of Spirit
Through a step by step process I will enable you to feel, sense and mentally see spirit. 
I will introduce you to a simple method of receiving messages from spirit to the participants present.
I guarantee each participant will be thrilled with the results they achieve. 
Places for this special one day workshop are limited to 6 people 
If you are keen to attend and would like to know more please call me on 0413136928 or email pam@pambradbury.com  to reserve your place. 
---