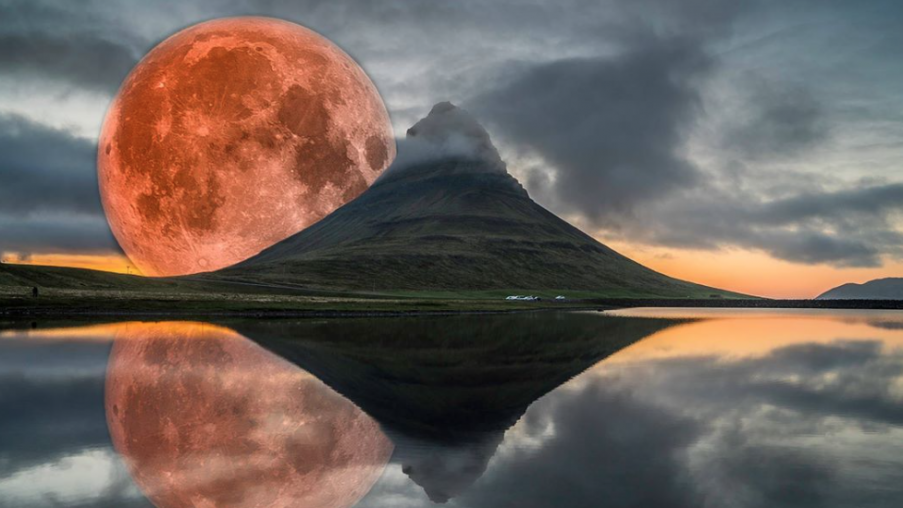 Blood Moon Delights.
Blood Moon and How it affects You.
What a phenomena image and what a fabulous image to actually see. 
This image was taken in Ice land at the time of the eclipse. 


I wish I had seen this, what an amazing sight?. 
What are the astrologist saying about " The Blood Moon" ? 
Traditionally the scriptures and scribes of old wrote about the blood moon  signify ' the end ' of the earth and humanity as we know it.. 
Well, we are still here! 
This is what  the modern astrologers are saying.. 
 " This signifies the time to let go of the old and bring in the new." 
It is a time of change. You will feel restless and perhaps a little frustrated with life and wanting to move on.
You might also think that people around you no longer seem to understand you, or appeal to you. 
You could feel like throwing your job in or changing your career.
You might have this rush of energy to start new things with no thought of how you are going to do this.
Old situations that no longer serve you, may surface and you will feel, the need  to let go.
In a " nutshell " it is  time to make adjustments in your life and to reassess your goals and what you want to do in the future.
If any of these feelings or ideas are in your mental thoughts.. then take you time. Don't rush.. think things through, think before you act and take time to adjust to this new energy around you. 
My dear mother used to say.." act in haste and repent in leisure " a good old wives expression.
Take heed with the energy of the Blood Moon.. slow down..  
---