Testimonials
Hi Pam,
4 years ago I did a reading with you in Crow's Nest at your office. At one point you focussed heavily on my Dad's health in particular his gut health. Your wrote down the word 'lipase'  and had no idea what it meant at the time but told me to tell him about it and that he was going to be sick but live a long life. I kept the piece of paper you gave me after the session.  Last week dad was diagnosed with Pancreatic Cancer and we have a long road ahead of us. I got this sudden urge to go and get that piece of paper out this is what you wrote. Dad, hero, gut health, Probiotic Lipase, 96. Today the hospital nutritionalist told him to take a particular tablet as his body does not produce lipase and the tablet is a supplement of lipase to help him break down fats. Through the most challenging week of our lives you have provided me so much hope.  I feel so reassured. Thank you Pam. 
L. Bartlett  Sydney
Hi Pam 
" In Jan 2016 you told me I would meet someone 'by this time next year'. You said he would be English-looking or Anglo-Saxon looking (by this I assume you meant he wasn't brown!) and that you saw lots of song lyrics floating around him. You said he would be fascinated by the way I thought and we'd enter into a serious relationship and be married again by the time my youngest was 13.You said you saw me with a man in Italy or Rome with a man. 
At that stage in 2016 I was planning to take a trip to South Africa with the kids.  Our trip to South Africa fell through and we didn't end up going - so I thought that was that. 
ANYWAY - So I met Alex in November 2016 on 11/11 via a dating app, and started talking off the app and we later discovered this happened at 11:11pm that evening.
Here I am in 2018, Alex and I just came back from a trip to South Africa. On the last leg of our journey in Joberg, we stayed in a style themed complex called Monte Casino... and one morning I walked out and suddenly stopped in my tracks and thought of your reading, as I realised the entire thing was themed to look like an Italian village. (I've attached some images so you can see). So odd to find this Italian-looking oasis in the middle of Southern Africa!!! So I'm assuming this is what you saw and if it was then BAM - you're right again!
Also wedding date for Alex and I,  is set for November this year and Lia my daughter turns 13 in April next year....so you're right again!!!
Anyway, I just thought I would validate those things for you. Pam, you and your gift are a blessing to all those who are privileged to know you."
P.S." You were right about the music, he plays drums and guitar and writes music. He wrote and recorded me six songs while I was away last year... so you were right about that too." xx
All my love to you Pam .. Nancy C. Sydney  
Hi Pam " I send so many people your way and every time they come back to me elated at how amazing you are,Lyn, Sue, Kath, Rebecca, Cameron, Bekky, Sylvia.... the list goes on. It brings me joy to see the hope these people are given. 
This week I referred Bekky and Sylvia, whom I work with, they have been blown away by yours answers. I wanted to specifically let you know just what hope you provided Bekky around her question regarding her son. Bekky ran into my office and hugged me with a huge smile to tell me, you are amazing and the hope you have given her, has given her the strength to keep going. I have never seen her like this and it was so beautiful. 
You truly have an incredible gift, that touches people in a way you may not often see, I wished you could see, how much you gave these people. 
Thank you for all you do, for the incredible gift you share and for the hope you constantly give me and those around me. 
You truly are special. Blanche Jones,  Sydney. 
Hi Pam " I must tell you that when I saw you two years ago, you insisted that I write, that it was really important. Well I must tell you, I was invited last year to write a book about language and it's coming into the bookshops on the 24th October 2018!  It's title is ' Words That Go Ping'. -  the ridiculously wonderful world of onomatopoeia." So, how prescient was that? 
Best Wishes. Barbara L Sydney 
" Dear Pam, thank you yet again for sharing your wisdom to assist me at this somewhat confusing time. Im learning each time I feel my friends presence from the spirit world in my day, and  I get that niggling sense of fear, I now talk to her in a reassuring manner. This is second time I have contacted you and you have assisted me under similar circumstances. What I'm trying to say is thank you for kindly sharing with an open heart . "
J. Smithson. Sydney
"Pam has helped me through a very challenging time both through her incredibly insightful readings and her ability to tap into the ways I needed to view my life differently."
Tracy Lines, Sydney 
"How she does it I do not know… over the phone she described my new home, the location, the price and the interior. I am thrilled to bits. Thanks Pam you are a true psychic…"
Glenda Patrick, Glebe.
"When we contacted Pam I was on holiday in Italy visiting my family. It was a joy for us all to sit in front of the computer, see Pam in person and then receive information about my darling Dad who had died some three years earlier. My whole family was moved to tears, tears of joy. Thank you Pam."
Camilla Borgesse.
"At my psychic house party in 2012 you absolutely blew the minds of all my girlfriends with your insight and knowledge of what was happening in their lives. Then you proceeded to tell them their futures. Even that Charlie would be president of the Surf Life Saving Association in NSW. It all happened. We are now devotee's of Pam Bradbury."
Madeleine P.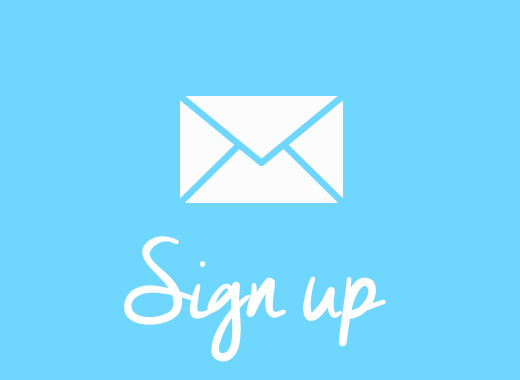 Sign up to my newsletter
Sign up today and receive your free fortnightly newsletter – plus free monthly eBooks, articles and MP3 sessions.