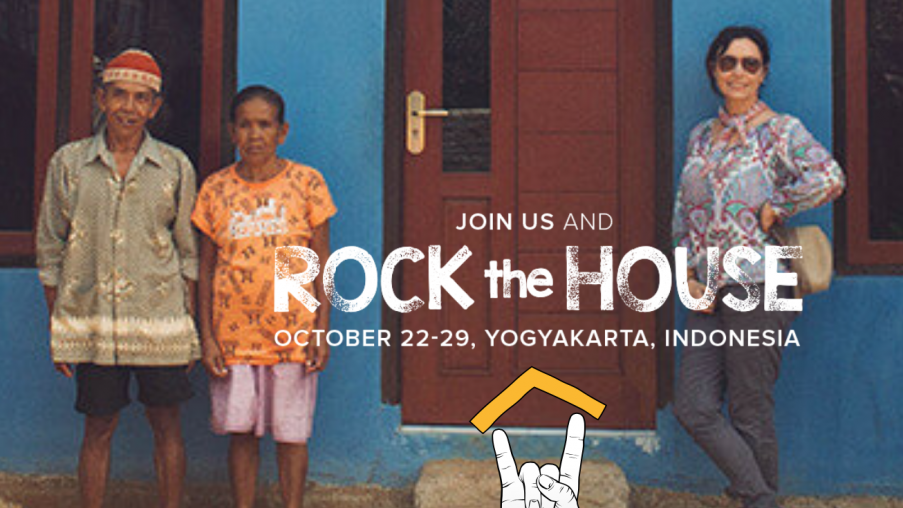 When you build an authentic campaign THEY WILL COME...
This article has been sent to me from my daughter Elly who has worked in the Not For Profit sector for approx ten years. She asked me to place this on the blog site today.
" I've worked in the not for profit sector for more years than I can count. Most often consulting for international aid agencies. I've led high profile people to low-value places to bear witness to suffering.
 When your job is to educate elite spokespeople like Hugh Jackman, Rebecca Gibney, Melissa Doyle on critical issues. To craft media worthy headlines from shock and awe situations, you shamefully learn which stories will sell. I'll never forget a CEO urging his organisation to mount a campaign to raise funds for the Congo and the marketing department responding with a six -figure budget to first of all educate Australians where the Congo is. In the sector of aid and fund raising, our impoverished neighbours often sit low on the list of priorities.
And yet time and again I bear witness to the shift that occurs in my colleagues when they travel beside me and immerse in another culture. When they have the privilege to spend time with people living in a world far from their own and learn the drivers of their impoverished circumstances.
 When Rebecca Gibney travelled with me to Malawi to investigate maternal child health, she walked for 15 kms beside a pregnant Terese who was relocating to the nearest health centre to wait out the last two weeks of her pregnancy - beneath a tree. When Rebecca finally arrived at the destination, she discovered the health centre was a concrete block without electricity or running water. Meeting Dr Dan, she heard of his efforts to single handedly service a community of over 6,000. And as he spoke something shifted in her. She returned home and privately raised funds to provide that health centre with a water tank.
 On a different scale, I watched Hugh Jackman investigate micro enterprise. Farming beside Dukale in the Ethiopian mountains, he shovelled cow manure into a funnel for bio fuel and then I watched his joy when that fuel lit a flame that heated the coffee beans he had farmed. And as he drank that cup of coffee something shifted. On that day, Hugh was galvanised to build a fair trade coffee empire. Now known as Laughing Man.
 While these individuals have the influence to bring about significant change, on recounting these stories to my friends they would implore me to include them on the next trip. I am always asked how someone can gain the opportunity to volunteer somewhere in the world. And until now my frequent response has been, "You need a practical skill."
 That was until I was invited to work with Habit for Humanity. When I took iconic singer Suze De Marchi of the Baby Animals to Indonesia in February to meet a community in need of safe housing, I couldn't have imagined the movement we would start.
 When 85 year old Pravero invited Suze into her lean to home, they stood connected for some time. When asked how her home had changed over the years, Pravero explained she rebuilds it every time there's a storm. Returning to our car, Suze confided, "When I imagine my own mother existing in similar circumstances, living alone like this… it upsets me so much. It's so hard to walk away." Meeting with the local chief Suze bowed and said, "I will return with volunteers to build houses for your community."
 It's meetings like this that start a movement.
With this commitment made, Rock the House was born. We decided to extend an open invitation to anyone to join Suze and Habitat to build houses in Indonesia. A website was built and launched in April. And without a PR budget we held our breaths. And waited. In the spirit of if you build it, they will come a staggering 120 Australian volunteers have registered in 3 months. Collectively pledging to raise at least $190,000 to buy building materials. Not only will they personally fund-riase, they will also self-fund their travel to Indonesia to build 10 houses, October 22-29. And more staggering, these results have occurred through a Facebook campaign.  Furthermore, when background conversations led CEO of US based App #BuckitDream to the campaign, they became a sponsor and mounted a competition #DreamBIg for their US members to join the build. All of a sudden our promise to an Indonesian village had gone from a vision to reality.
It's an indication of the times when authentic word of mouth reaches the very people who are seeking that experience.
 Especially when the experience is handled for you. Habitat offers the solution for all volunteers in waiting. They provide the infra structure to immerse in a community, to work side by side with a family. In Australia, Habitat hosts 800 volunteers a year, on builds across South East Asia. The building model is well oiled. Requiring twelve volunteers to build a simple house in a week. And with no building skills required, anyone can participate.
 As Suze departed the last lean-to shack, promising yet again to return with volunteers, a local woman wiped away tears "I'm crying because I'm happy. Not because I'm sad. It is as if the moon stands with the sun." As Suze respectfully bowed, I observed again the humbling shift that occurs in someone when they are touched by the open heart of a complete stranger in a foreign land.
 With registrations closing July 31, there's a wide-open invitation to anyone or any company looking for an opportunity to engage in this significant event. Join a team or recruit your own. Or sponsor a house, as Boral is, and send your staff and clients to give to, and be transformed by, another culture.  " 
Build it and see for yourself.
Elly Bradbury is the campaign Director, Rock the House.
Habitat for Humanity AustraliaRegistrations close July 31
Build takes place, Yogyakarta Indonesia October 22-29
To learn more about the build itinerary, including accommodation package and fund raising goals visit:
or call 1800 885 599
#rockthehouse2016
---