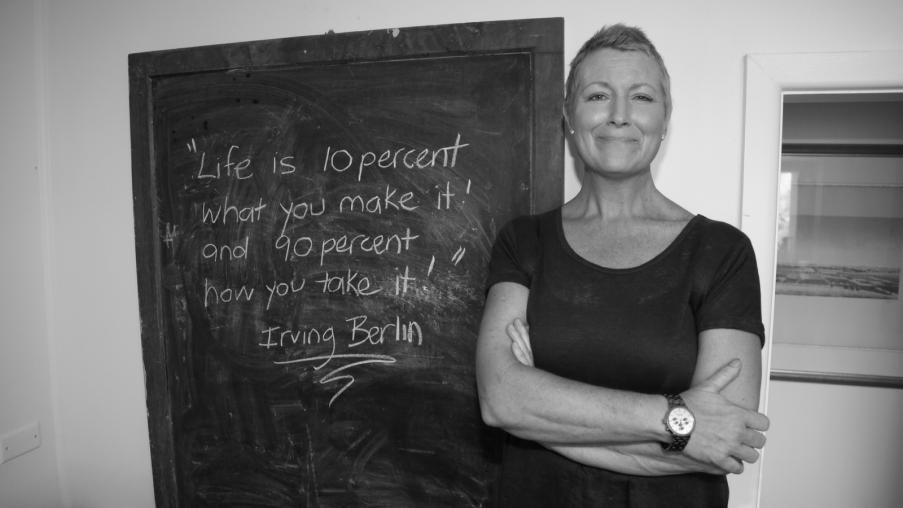 Living with Joy
Have you had one of those days when you are just rolling along trying to get to work?  Then you walk into the office and you are hit with some devastating news. That your boss or manager has been told they have cancer? 
 This happened to me.. I  was floored with this news then assisting were ever I could,  I jumped into action…. I found myself saying the stupidest things. Such as. 
" You'll be fine, you can do this, treatments today are great." 
 Then for me as a psychic the question on every ones lips.. was.. Pam will she make it? 
The pressure was on… I did not SEE this coming.. Why? 
Well here we are 3 years later and Penny Flanagan the manager at the offices where I see clients is hail and hearty..  
In the last three years I have watched and witnessed this amazing woman, I am stunned with how she lives her life. 
Not only does she run the office with grace and flair.. she also supports her family of three sons. One son is seriously handicapped and has been since birth. He needs 24 hour care as he can do very little for himself. This alone is a huge task.. Never, ever have I seen or heard Penny take on the role of the victim. She just moves forward and lives each day.  
If you were to ask Penny what is her secret? she would say.
" Find your joy, because despite all the obstacles and and hardships, life is beautiful and it's a shame if people don't see this. That is very much how I live my life."
To add to her swag of life's challenges she is heavily involved in charity work…. which she embraces with joy.. Plus every now and then she has a bake off at the office to cheer people up.. Just because she wants to…  
What a star, what a lady and what a great friend to all she meets. 
Thank you Penny Flanagan for being in my life.. I have learnt so much from you.. 
---