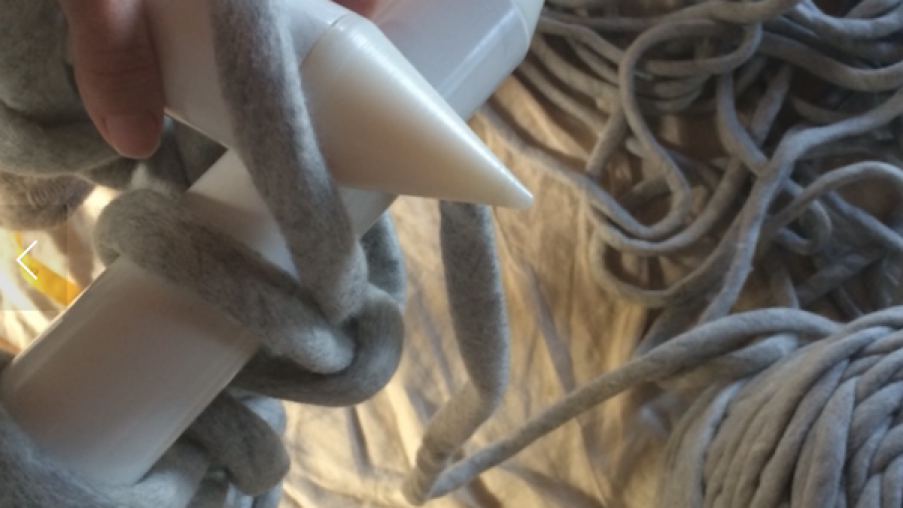 Extreme Passions
Imagination can create original ideas or synthetic. 
" An original idea is something that has not been done before. A synthetic idea is something that is copied or adapted or designed from another idea. "  
Never mind which idea as long as you are passionate about it then follow your heart.  
This is what Jaquie Fink has done with her passion. She creates bespoke woollen blankets and throws using large scale knitting needles. She loves the tactile idea of things big and squishy.
Jacquie is a crafter of hand knitted oversized scale textiles and installation works made from a selection of beautiful natural fibres and raw material. 
She says on her website.
  " My process is entirely self-taught and is underpinned by three great passions: my need for sensory feedback and my love of both texture and natural fibres. At the heart of my work is the oversized scale my choice of materials allows me to achieve."
I met Jacquie many years ago when she came to see me for a reading. She was stepping very gingerly into this amazing craft which has now taken her work to New York and the pages of Vogue.. Her craft has pivoted her into a teaching role and she now runs workshops here in Australia and Overseas. 
Jacquie Fink has become one of Australia's most popular Extreme Knitters. She inspires anyone who loves knitting to have a go.You can attend one of her workshops here in Sydney at 'The School ' run by Megan Morton. 
Have a look at Jacqui's work here. www.littledandelion.com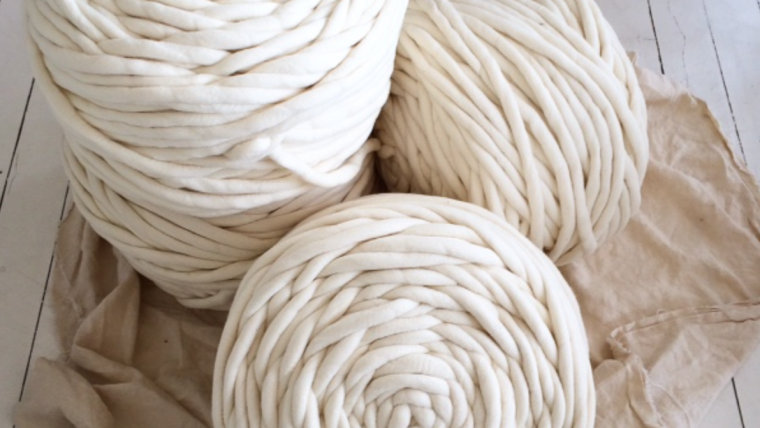 ---